With Halloween on Monday I thought I would round-up some of my very favorite thrillers, mysteries, and gothic reads. I took a gothic literature class in high school and totally got hooked on classics such as Dracula, Frankenstein, and Dr. Jekyll and Mr. Hyde. More recently, I've been getting into mystery-based novels that have been published in the past year or so. With that said, here are my top five thrillers:
1.  Frankenstein, Mary Shelley
Girl power much? If you guys don't know about Mary Shelley, definitely read her Wikipedia page–she's awesome. Mary Shelley began writing Frankenstein while she was on vacation or travelling with her husband (Percy Shelley) and Lord Byron. The tale goes that Lord Byron proposed they each write a gothic ghost story; however, only Mary completed hers. She was only 18 years old when she started and 20 years old when the book was (anonymously) published. This classic novel is thought-provoking and scary, not only due to the monster, but because of the exploration of human nature.
2. The Cuckoo's Calling, Robert Galbraith (J.K. Rowling)
This is actually the first novel in a series, but I loved this one so much I can only imagine that the rest of the series is wonderful too. This book is about a detective, who is a war veteran, searching for a famous young model's killer, although her death has been officially ruled a suicide. Her brother believes someone actually killed her and wants Detective Strike to find out the truth. Each character is interesting and J.K. Rowling's tact for detailed language, which is quite evident in Harry Potter, does her well in this book. This is a true mystery novel that is quick-paced despite the length.
3. The Girls, Emma Cline
Although this book isn't technically a mystery or horror, the cult theme definitely puts it in the thriller pile for me. In this 1960s California-based novel, a young, teenage girl, Evie, becomes entranced by an older girl, Suzanne, who seems wild and daring and free of real-world concerns. Evie ends up entangled in Suzanne's web of freedom and follows her to the base camp of a cult where she meets the leader–a charming man with violent and sexual tendencies. The girls at the Ranch, including Suzanne, worship this man and Evie finds herself falling down the rabbit hole as well. I love this book because of the topic and time period, and the writing was enchanting.
4. American Psycho, Brett Easton Ellis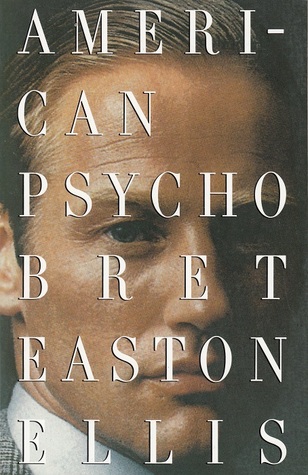 Yes, this is a controversial book, but I think it deserves some recognition for being a black comedy that disrupts you to your core. I watched the movie prior to reading the novel and let me tell you, the book is worse–way worse. So if you could barely stomach the movie, I would caution you against reading the book…at least right before bed! Despite the graphic nature of the novel, it was an enjoyable read; I found myself snickering aloud during some of the narrator's inner (and outer…?) ramblings.
5. In a Dark, Dark Wood, Ruth Ware
Ruth Ware also wrote The Woman in Cabin 10, which has become a big hit recently. In a Dark, Dark Wood is about a bachelorette party gone wrong. What is supposed to be a quiet get-away in the mountains turns into something more when members of the party begin noticing unlocked doors that were previously locked, mysterious footprints in the snow, and an Ouija board that has something to say. The twists and turns in this book carry the novel's pace. I didn't love the main character/narrator, but the mysteriousness of the story got me to the end.
What are some of your favorite spooky reads? Let me know in the comments, I love hearing about great thrillers!