I'm back again with another Christmas-related post. This time, we're talking all about bookish ornaments that I found on Etsy. All of these were so adorable and creative, so I thought I'd do a quick round-up of a few I absolutely fell in love with that you need on your tree. 
Harry Potter Birthday Cake Ornament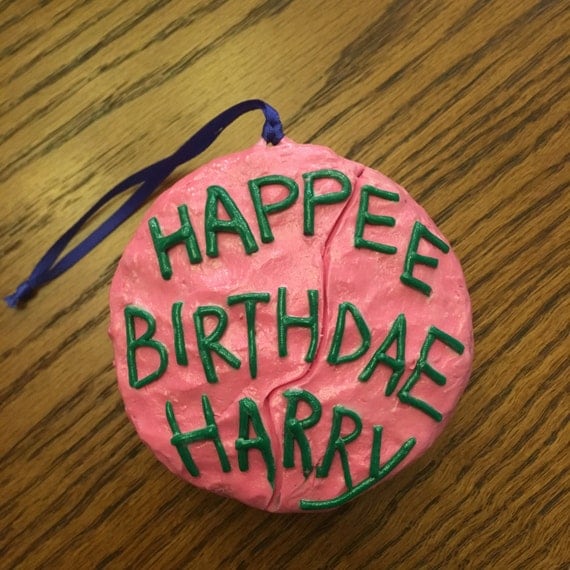 No words. Too cute and it looks so perfect–just like the original.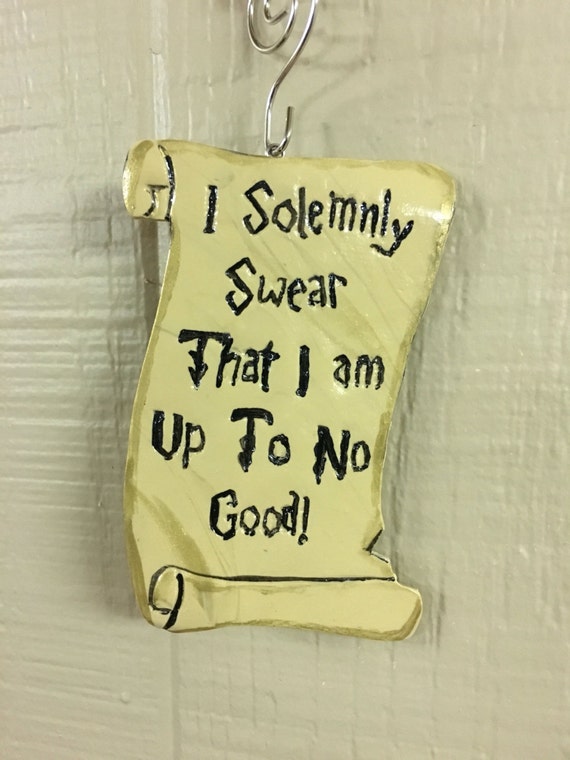 Another perfect pick for those Harry Potter fiends.
Pride and Prejudice Glass Ornament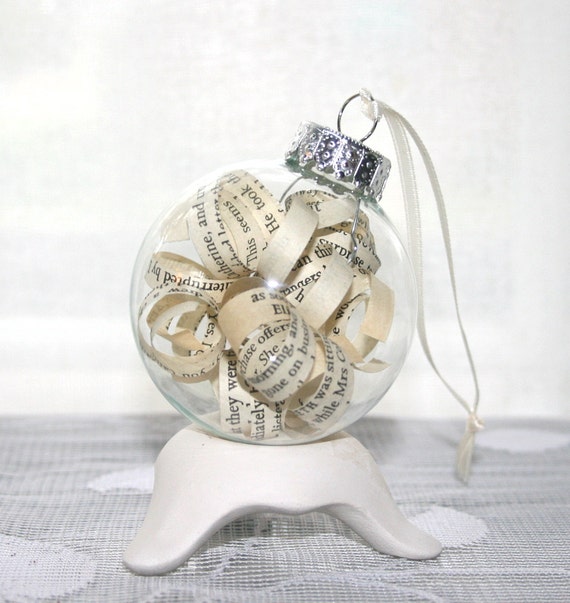 I love the idea of using pages from the novel for the inside–looks so delicate.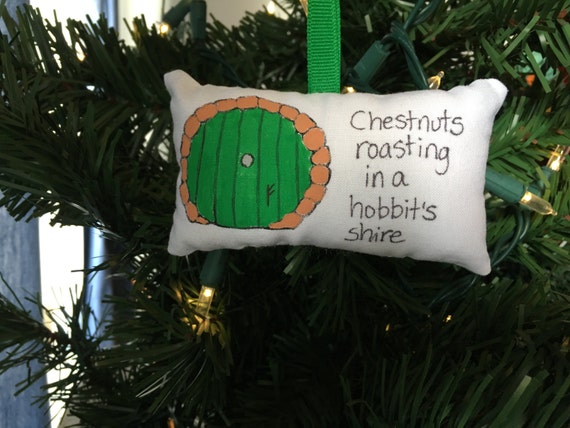 Deciding to combine a Christmas carol with The Lord of the Rings/The Hobbit gets this Etsy creator major points.
Faun Tumnus "Spare Oom" and "War Drobe" Ornament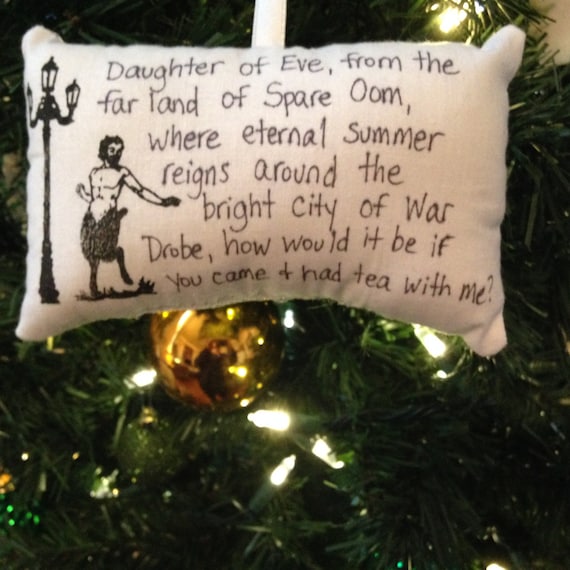 This Chronicles of Narnia ornament would look amazing on a rustic-themed tree.
Which one was your favorite?
(all images from the Etsy sellers' respective sites)